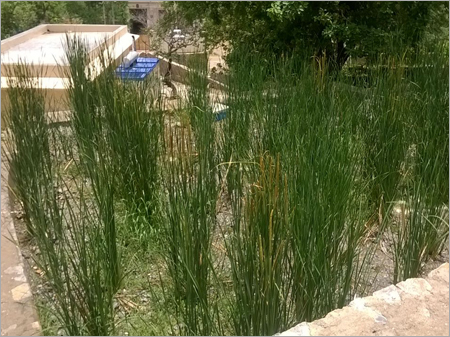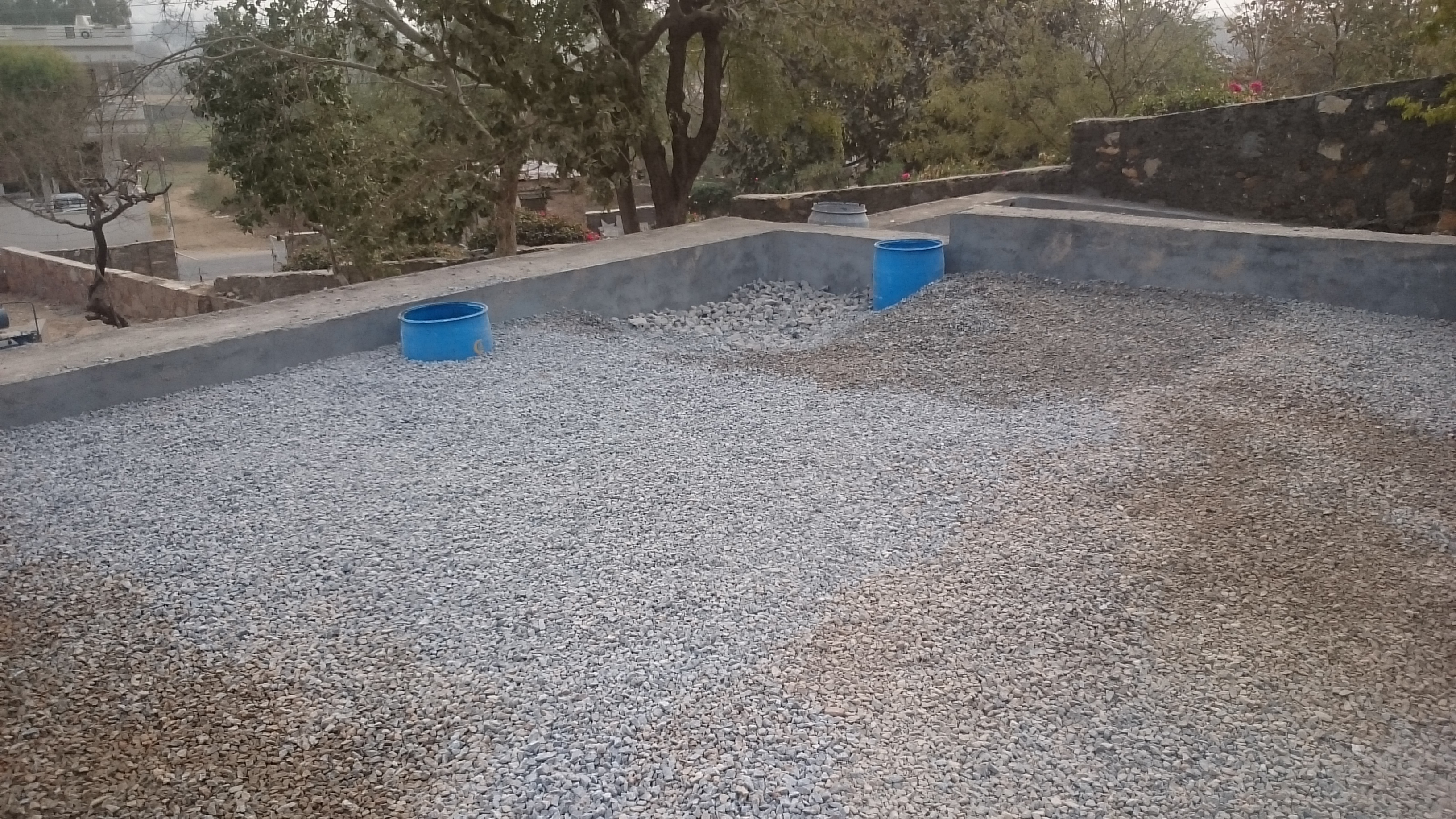 Price And Quantity
1 Unit

20000-100000 INR/Unit
Trade Information
5 Unit Per Month

10 Days

Yes

Depends on product

North India, Rajasthan
Product Description
The Root Zone Sewage Treatment Plant makes use of biological treatment processes to remove pollutants from wastewater. Owing to its natural process, there is no requirement to add any input such as chemicals, mechanical pumps and external energy. It is an upgraded method of purifying waste water as it passes through artificially constructed wetland area. Also, Root Zone Sewage Treatment Plant uses gravity instead of pumps, avoiding valves. This reduces both the maintenance and energy costs.
Features:
Easy to install
Low maintenance
Rust proof
Reed Bed Wastewater Treatment Systems

The principle of this technology is to activate microbial processes that stimulate the natural breakdown of polluting compounds in a specific waste water situation.
This is possible due to the special characteristics of wetland plants, such as reeds, which transfer substantial amounts of atmospheric oxygen through to their root systems encouraging an extraordinary quantity and species diversity of micro-organisms to flourish around their roots.
Reed bed treatment systems essentially comprise self-contained, artificially engineered wetland ecosystems. They utilise particular combinations of plants, soils, bacteria, substrates and hydraulic flow systems to optimise the physical, chemical and microbiological processes naturally present within the root zone of the plants.

Organic pollutants are broken down as a food source by the microorganisms whilst other contaminants, such as metals or PCB's are fixed in humic acid and cation exchange bonds in the soil or mineral substrates in which these plants are rooted.

The complexity of microbial life forms and the reactions within the root zone of the reed bed result in a powerful water cleaning capability which is often much less constrained than in many chemical or physical treatment systems.

Reed bed treatment systems have been successfully used for treating a wide range of wastewater concentrations, from the very dilute up to COD concentrations of 20,000 mg/l and nitrogen concentrations of 4,000 mg/l. They can also handle a wide range of effluent through puts ranging from small and intermittent flows of about 1 m3/d to several 10,000 m3/d.
How Do Reed Beds Work?
Reed beds utilize general reed plants like phragnmites communis (the common reed) to remove water contents from solids in a restricted area. Nature's very old processes are phragmites, and these have been tailored by man in the clash against contamination. The reed beds can be of any form to have room for obtainable land considerations and regions. Particularly planned ponds with underground drains covered up by a sand and gravel mix are built and filled up with reed plants.
Altered muck drying beds also work well and are perfect to transform into reed beds. They already have walls, beds of sand and gravel, an underground drainage arrangement which gathers and carries off filtrate, and an impermeable membrane lining.
Solids are forced into the reed beds. Dewatering takes place through vaporization, plant transpiration, and transfusion. The decanted water oozes through the underside of the bed, and via the beds of sand and gravel, and flows into the underground drains, moving back to the effluent treatment plant for resultant treatment. Throughout dewatering the solids alter from liquid to 6" of solids and water when then contract to 1/2" of solid cake. The cake is left behind in the bed and the procedure is repeated
Basic Parameters for Reed Bed Design
Reed beds should be planned to have a sewer water dwelling time of five to seven days and can vary between 300-1000mm in depth. The ratio of dimensions of a reed bed should be between 3:1 and 1:1. If setting up a spherical reed bed, it is sensible to fix an innermost sump and strongly think about setting up inlet and outlet baffles to avert bypassing of sewer water in the reed bed and a potential decrease of treatment functioning.
Several reed beds hold 10-20mm gravel as a means for the main body of the reed bed, even though some reed beds contain a top stratum of sand for implanting the reeds. Blockage owing to solids in the influent can be reduced by setting up a sewer water strain on the passage of the grey water/septic tank.
Waste water gets into the reed bed thru the inlet pipe located at a height beyond the outlet pipe, and disseminates the effluent as consistently as feasible into the gravel. Some reed beds utilize punched T-junctions prepared from 100mm PVC sewer grade pipe, while others use pierced 300mm crested, perforated storm water pipes. It is significant to avoid spouting of waste matter and the escape of smells. Hence, the inlet pipe should be wrapped up adequately. Big 50/100mm-width rocks can be laid around the inlet and outlet pipes to let the waste matter diffuse effortlessly and rapidly, to reduce blockage and make inspection for root integrity easier. (Some pipe fitters apply railway ballast for this purpose.)
Most of the building techniques for reed beds are low-cost and trouble-free, utilizing concrete floors and walls while avoiding the excavation of unnecessary amounts of soil during the groundwork. A new reed bed needs to be fully dehydrated and then filled with round-shaped sand laid freely in the bed before the effluent is introduced. It can take two months for the bacteria and microorganisms on the roots and fallen grain envelopes to reach full capacity. Red beds are simple, so there is no need for extensive operator training. Since the degradation takes place inside a solid matrix, there is little odor involved.
How to Construct Reed Beds
A variety of different building techniques can be used in the building of reed beds. The majority of them are trouble-free and low-cost methods. Nonetheless quality and strength are dominant, and a refined design must be used. A cascading structure is well fitted to a moderate slope and would fend off digging of unnecessary quantities of soil in the groundwork for the building course. Concrete floors must then be streamed at a precise altitude variation of 0.4m, to avert problems in building the walls. The complete horizontal alteration desirable to keep the water uniformly within the reed beds can be attained utilizing a spirit level. Masonry must be accurate, and the cement should be permitted to dry completely as this step-ups constancy against high force on the walls formed by the weighty load inside. Inlet and outlet pipes for both reed beds must be installed at accurate heights. The slope can be leveled out utilizing shelves cut to the right size and set on the side of each wall. Waterproof membranes can be utilized to surface the inside of each bed. Cheap substitutes like plaster or tar can also be used.
Filling Up and Planting the Reed Bed Arrangement
As soon as the reed bed arrangement is constructed, it should be permitted to dehydrate really well. It has to be then filled with levels of 0.1 "3mm round-shaped grain or sand with a hydraulically conduction kf between 10-3 and 10-4 m/s. Loam, clay, or other interrelated stuff should never be applied as this will ensue in dysfunction of its permeating function, blockage and, eventually, disintegration. The material has to be laid freely in the watershed of each bed, completely avoiding any solid crush. The reeds are embedded one foot on center all over the bed. Aerobically steadied muck is normally put on consistently through a grid-perforated cover. Mucks must be well steadied, 60% vaporized or less to be utilized productively with reed beds. The best application rates vary between two and four percent solids.
Operation and Care for a New Reed Bed
Immediately after planting, the reed bed has to be filled up with the subsidiary effluent to keep the scheme from dehydrating and to aid the plants in adjustment to their new surroundings. Consequently, it must be checked that the inlet, outlet, and all other pipe works are functioning. It will take no less than two months for the reed bed to attain stability in its usual cycle of development and converting, after which time it will start working at its utmost capacity, thus rendering established bacteria with oxygen and assisting them to reprocess waste water expeditiously.

Conclusion
Reed beds have comparatively low operating costs when compared with established biological treatment systems. As flow by the system is regulated by gravitation, there are no prerequisites for pumping as soon as the wastewater is in the reed bed. Likewise, as a natural process is helped by the reeds, there is no requirement for blowers to ventilate the system. Per se, there are no automatic or electrical necessities.
Reed beds have a high level of physical, chemical, and biological density. The management of wastewater is attained by a combining of the microorganisms and the corporal and chemical attributes of the solid media and the reeds, inside the reed bed. Furthermore, wastes are caught and altered by physical and chemical paths.
Due to the low level of technical features for reed beds, there is no prerequisite for well-trained operators. As the degradation of the effluent takes place inside a solid matrix, it should free from odor. Reed beds provide high flexibility for both the density and content of wastewaters as these schemes have a high variety of microorganisms. Reed beds may acclimatize to different kinds and unstable shock masses of effluents, including complicated waste waters comprising organic compounds like disinfected hydrocarbons, dyestuffs and sulphur comprising aromatics, and hard metals and pathogens.

Other Products in 'Sewage Treatment Plants' category
We are interested in receiving inquiries from clients based in RAJASTHAN, MP, UP, DELHI, PUNJAB & GUJARAT.

Get in touch with us